Original Equipment Manufacturer (OEM) Axle and Transmission Parts
Original & OEM parts for Hyundai Construction Equipment
Original Dana Spicer parts
Couplings for transmissions
Automatic Grease Pump for Hydraulic Hammers
Wide selection of aftermarket parts

Secure Payment

Fast Delivery

Worldwide Shipping
How It Works
Parts Catalog

Shop our online store for a wide selection of OEM and aftermarket parts. We have over 1 million parts in local inventory, so you can get the part you need, when you need it.

Flexible payment

We offer flexible payment options, so you can pay the way you want: Visa, MasterCard, American Express, Check, ACH payment.

Get Your Order

Our parts are getting shipped through the largest shipping carriers: DHL, UPS, Fedex, and others.
Sign up for our email list to receive exclusive promotions and important updates delivered directly to your inbox.
Why Choose Us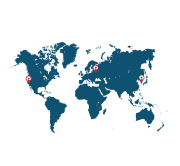 WELCOME TO BUYAFTERMARKETPARTS.COM - YOUR ULTIMATE SOURCE FOR PREMIUM AFTERMARKET PARTS. BuyAftermarketParts.com is your go-to online store for top-notch aftermarket parts at unbeatable prices. We specialize in providing a comprehensive collection of replacement components, upgrades, and accessories that meet or surpass OEM specifications. Our mission is to help you keep your vehicle in peak condition while saving money on repairs and maintenance.
REASONS TO CHOOSE BUYAFTERMARKETPARTS.COM Superior Quality Products. We take pride in offering a diverse range of high-quality aftermarket parts from reputable manufacturers, guaranteeing compatibility, long-lasting durability, and exceptional performance. Every product undergoes stringent quality control checks before reaching your doorstep.
Affordable Pricing. At BuyAftermarketParts.com, we believe in delivering the best value to our customers. Our competitive pricing ensures you receive top-grade aftermarket products without emptying your wallet.
Knowledgeable Customer Support. Our experienced and approachable customer support team is always on standby to assist you with finding the ideal part for your vehicle. Additionally, our extensive online resources, including buying guides and installation tips, equip you with vital information to make informed decisions.
Quick Shipping & Hassle-Free Returns. Getting your auto parts promptly is crucial; that's why we provide fast shipping options. Furthermore, our straightforward return policy guarantees satisfaction with each purchase.
EXPLORE OUR EXTENSIVE SELECTION OF AFTERMARKET PARTS. Engine & Drivetrain: Discover everything from engine components to transmission replacements that keep your vehicle operating efficiently. Suspension & Steering: Enhance handling and ride comfort with our vast selection of suspension and steering components. Brakes & Rotors: Ensure top-notch stopping power with premium brake pads, rotors, calipers, and more. Exhaust Systems: Boost performance and refine sound with our assortment of exhaust systems and parts. Exterior Accessories: Personalize your vehicle with sleek and practical exterior accessories.
OEM Brands
We stock a wide range of original equipment manufacturer (OEM) and aftermarket parts for all models of heavy machinery from Hyundai Construction Equipment and Doosan Infracore. We also offer a variety of axle and transmission parts for John Deere, CNH, Terex, Bomag, Volvo, Caterpillar, and Gehl. Our inventory includes original Dana Spicer parts and ZF aftermarket parts.
Articles
Stay ahead of the curve in the construction industry by visiting our blog. We provide the latest news and trends to help you make informed decisions about your equipment needs.
Get the most out of your equipment with our helpful manuals.
Need help finding the right part for your machine? Visit our FAQ section.