PROCEDURE & WARRANTY GUIDELINES
Repair priority Class C - information
Conclusion date*
Location to be executed (concrete ground / covered area)
Parts required Yes
Parts return No
Parts credit No
Labor credit 00 hour(s)
Travel credit No
Causal part number MX 527105; MX534856
Warranty code** N/A
* Applicable when it is a Field Campaign Bulletin.
** When submitting warranty claim, please input the warranty code under phenomena field (Doobiz / Warranty claim submittal).
ISSUE
There are two different solutions of tandem housing and articulation bearing on rear axle. It is important to check the owned solution before ordering spare parts.
CORRECTION
For correct delivery of spare parts the solution need to be verified before ordering. This check must be followed for the machine serial numbers as below, but it is recommended to do for all machines from 730001 to 730018.
AFFECTED MACHINES
| | |
| --- | --- |
| MODEL | SERIAL NUMBERS |
| MOXY MT26/31 | 730013; 730022; 730023; 730034; 730035; 730036 |
APPLICATION
Modification from:
MT26/31 730001-> 730118
NOTES
Modified Standard Part Name
MX534856 MX528137 Tandem housing
MX527105 MX527421 Articulation bearing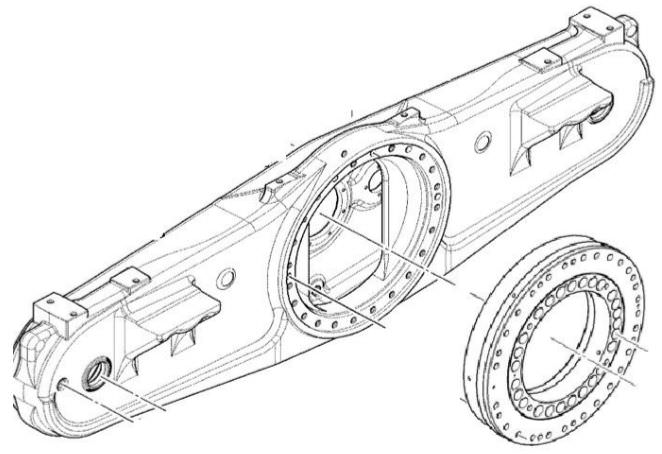 How to check if the articulation bearing in tandem on your machine is MX527421 or MX527105:
1. Find 4 open end holes with 16 mm diameter on the outer ring of the articulation bearing and mark them. There are only 4 open end holes of this diameter.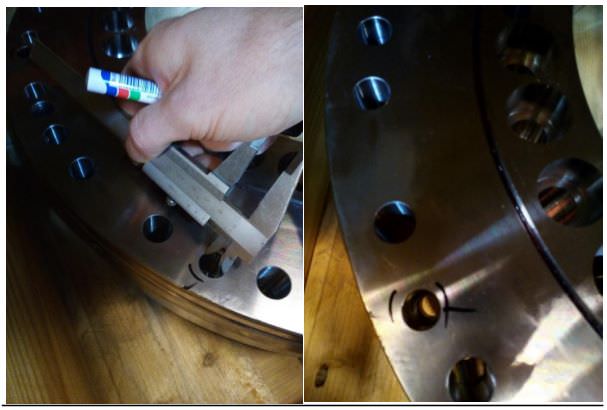 2. Measure distances between centers of neighboring marked holes; there should be done four measurements.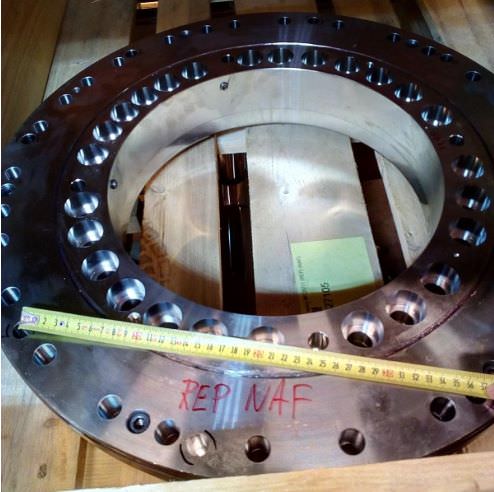 Measurements should read:
- 441; 384; 394; 329, mm for MX527421
- 365; 420; 393; 393, mm for MX527105
See figures below for overall view of dimensions.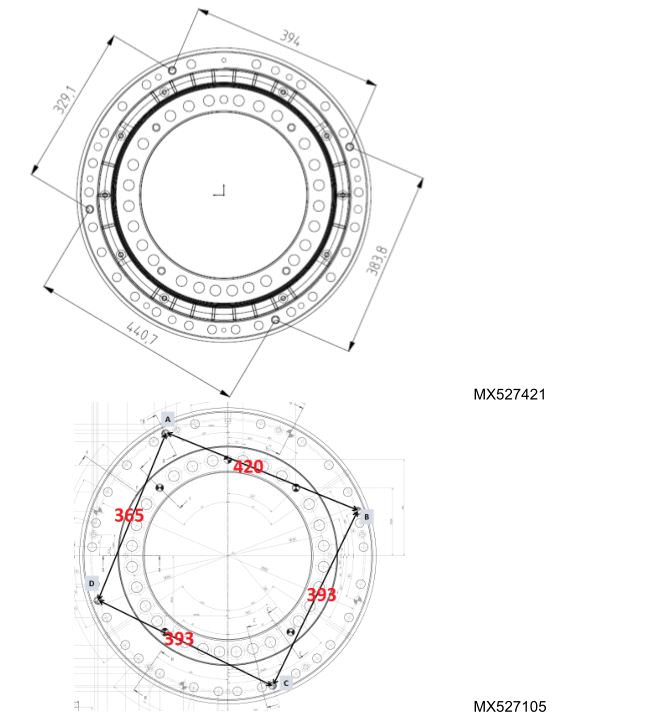 IMPORTANT!
Refer to the ADT Shop Manual and ADT Operation & Maintenance Manual as necessary for details of Safety Procedures.