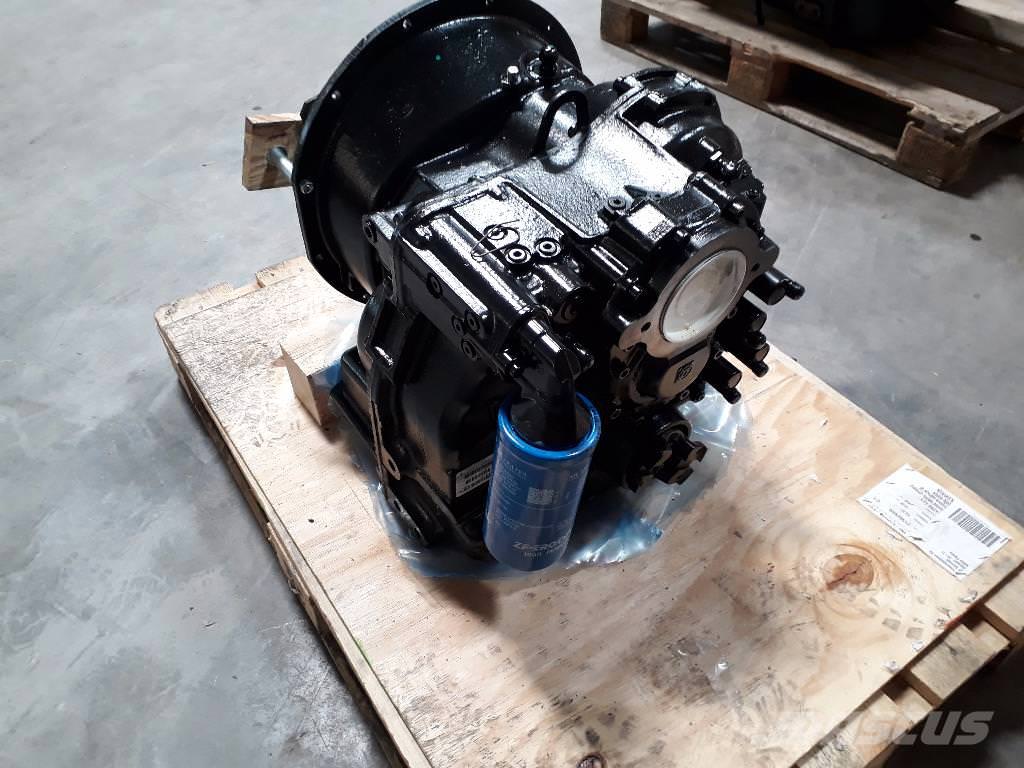 ZF is well known for both its automatic and manual transmissions, which are used in a wide range of well-known vehicles manufactured by brands such as Fiat, Chrysler, Range Rover, Jeep, Honda and Acura.
ZF transmissions are also widely used in both buses and heavy machinery, however they are probably best known for the way they shape the driving experience– driving a car with a ZF transmission just feels smooth.
Built to innovate, ZF transmissions tend to focus on combining high performance and lower fuel consumption, which makes them a favorite in the industry, particularly in the new 9-speed automatic transmission, which allows manufacturers to offer both without having to choose one over the other.
ZF prides itself on innovation in their designs. They are known for their research and development efforts. Accordingly, they've done much to raise the bar on industry standards. One example is the release of the second generation ZF 6HP 6-speed transmission in 2006 which boasted incredible reaction times, vast improvement in torque conversion and highly adaptive control software.
The company then went on to achieve a 6% fuel savings with the 8HP 8-speed transmission.
Overall, ZF transmissions offer a wide variety of innovative benefits, including:
An increase in fuel savings with the option to use hydraulic impulse oil storage
Minimal drag loss and maximum efficiency through a gear design which utilizes four planetary gear sets and just five shift elements
Extremely quick response time with the new integrated transmission control unit
Compatibility with important all-wheel drive approaches such as all-wheel drive centre differential integration, hang-on all-wheel drive and integrated all-wheel drive systems
Engaged service break with stand-by control & automatic idle shift system at vehicle standstill
The ability to combine the transmission with several elements for power-take-up such as the hybrid drive and torque converter
The ZF 9 Speed transmission is relatively new to market, and is known for adding a different feel to the driving experience than vehicles that are equipped with other types of ZF transmissions. This transmission is actually considered a transaxle, as it combines both the front axle and the transmission.
Made for either a front-wheel or all-wheel drive vehicle, it's very different than ZFs other automatic transmissions in that it's made for engines that sit across the engine bay. The bulk of the transmissions manufactured by ZF are made for engines that sit north-south in the vehicle, which means that these transmissions must be compact.
It boasts a gear ratio-spread of around 9.8, which is far higher than most, with a ratio spread of 6 being around average for the industry. This allows for a rare combination of both improved performance and highway fuel economy, which manufacturers love.
Overall, the ZF 9-speed automatic transmission is yet another step in automotive excellence.
Founded in 1915, ZF has had over 100 years of experience in bringing high quality transmissions to market. Known for their innovative designs and constant improvements, the company is renowned for its contributions to the automotive industry.
The high quality of ZF transmissions bears testament to this.