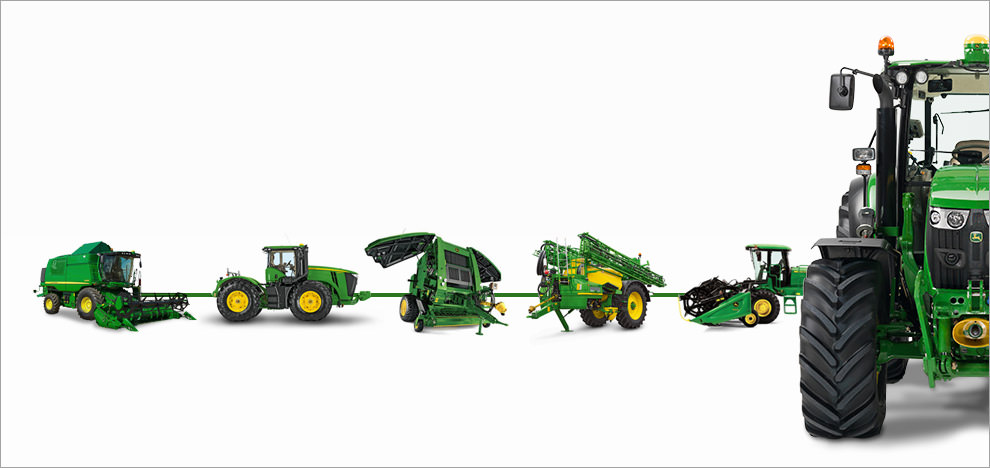 JOHN DEERE PARTS ONLINE
The John Deere is a very popular brand. Also, it is an American corporation known for quality agricultural, construction, and forestry machinery, diesel engines, drivetrains (axles, transmissions, gearboxes) used in heavy equipment, and lawn care equipment, since 1837.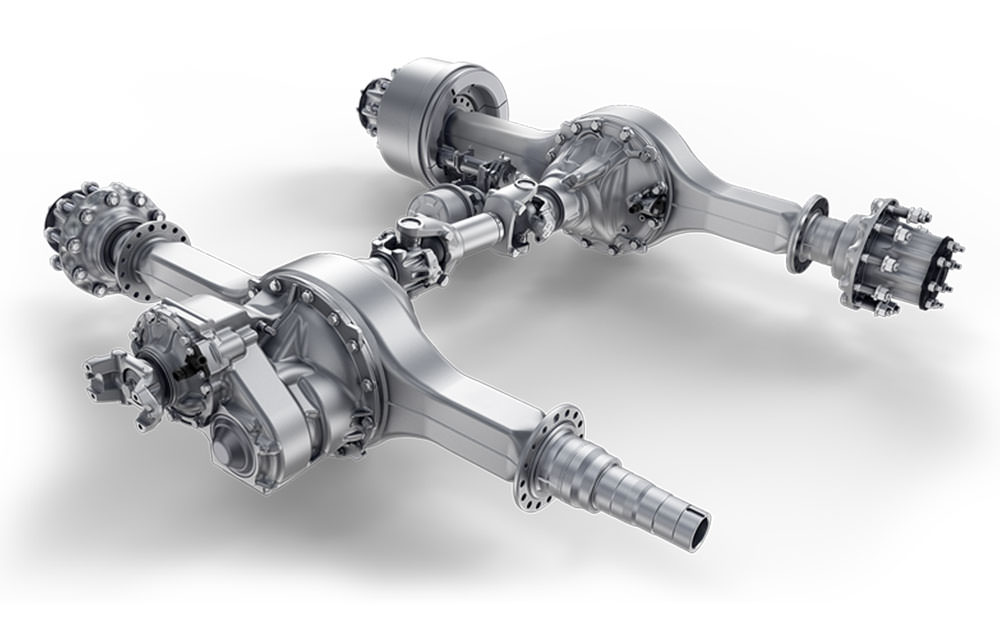 The equipment...
John Deere equipment includes 5 categories of tractors in this series (available in 35HP to 42 HP ratings) are suitable for low to medium land patterns. The D Series, on the other hand, are made for multiple utility applications, heavy duty haulage and produces an optimized performance for the Agricultural application.
They are characterized by more productivity, more torque and improved fuel efficiency for every kind of agricultural task. The E series are majorly for large and very large land patterns, these tractors are the best choice. They are designed specially to suit heavy-duty applications, for large implements and heavy loads. The special application tractors are designed specifically for hard-to-handle chores.
There are a couple of models designed for different land type, tasks and crops. You have to choose what suits your task and go for it.
From Cultivators to Ration Managers, Rotary Tillers, Seed Cum Fertilizer Drill, Multi-Crop Vacuum Planter and Paddy Tiller, John Deere manufactures them all.
Getting all these equipment and machines is the best choice one can make, but like everything machine, wear and tear caught up with any machine. When this happens, you will need to change the parts. This is where this piece is of utmost importance.
John Deere aftermarket parts
These days, if you have John Deere equipment, finding the parts is not difficult. This is so because, apart from checking for what you want in brick and mortar stores, the World Wide Web offers a huge market to source for the parts you need for your John Deere equipment or machine.
Where to find John Deere Aftermarket and backhoe parts online
There are several online platforms that make the online purchase of aftermarket parts of John Deere equipment easy. As the day goes by, the market gets larger and the parts available continue to increase to meet many needs in the industry.
At BuyAftermarketParts, we are the best source for heavy equipment parts and attachments in the industry. We specialize in a variety of parts for machines like track and wheel excavators, wheel loaders, skid steer loaders, forklifts, articulated dump trucks and of course tractors, harvesters and implements, especially for the John Deere brand.
More so, we supply ZF parts and complete ZF units, including part systems for John Deere equipment. Thus, we are a quick stop for all your John Deere part needs any time.
How to order John Deere Aftermarket and John Deere Backhoe parts online
Whether it is a new, used rebuilt, and salvaged aftermarket John Deere tractor or backhoe parts you need, you can find it online. All you need do is get on find us online and you will get what you want in a few clicks. All you need is an internet connection, a mobile phone or tablet or computer.
First, you can explore the filter feature by simply typing the model of the tractor, harvester, implement or backhoe that you want to get parts for, select the model and voila, you find what you seek. It's that easy and you don't need special skills or knowledge to get it done.
Interestingly, through the parts-express system tool, you can find parts via our online platform and also make quotation requests. This tool is exceptional because you do not need special knowledge to find and select the parts you need. To crown it all, using this platform is absolutely free. Imagine saving the time and energy that it takes to move from shop to shop in search of the parts you seek. The process is time-saving, energy-saving requires no special knowledge and is very free.
The process...
This takes only a few minutes. You begin and complete the search and buy in only a few simple steps. You begin by selecting the brand – John Deere, a model of the equipment, the parts group and the part. Add the part to the request list. This means that you can search and select several parts at once.
Once your list is complete (having found all you need), submit the request. An instant email containing the quotation will be sent to you. The quotation will include the part details, the stock, the quantity and payment terms. At this point, you have all the details you need to make your purchase.
What's more?
There are a lot of John Deere brand aftermarket parts and backhoe parts online to choose from. This means that your search will always produce positive results. A lot of time, finding what you are searching for is only part of what you hope to achieve, getting the quantity you need completes the cycle perfectly.
Fast delivery
As fast as it is to get the John Deere aftermarket parts and John Deere backhoe parts you need, so it is to get the products you have ordered to your doorsteps.
Fast payment
Online payments are easy and fast. With payment options of – Visa, MasterCard, American Express, Check, Wire transfer and PayPal, anyone can buy and pay for John Deere backhoe and other aftermarket parts.
Sales support
During the whole buying and shipping process, there will be sales support for you all the way, to provide guidance and any form of support you may need to make a successful buy.
Fast product delivery
Since most of the inventory is local stock, which is ready to ship, your delivery gets to you sooner than you expect. If however, your location is one not close, we ship parts through the largest shipping carriers in the world – DHL, UPS, FedEx and a host of others. This ensures that your part gets to you in good shape and at the fastest time possible.
Now that you know the online reality for John Deere brands and how easy it is to find and buy John Deere backhoe parts and other parts online, what are you waiting for? Find your John Deere parts today.